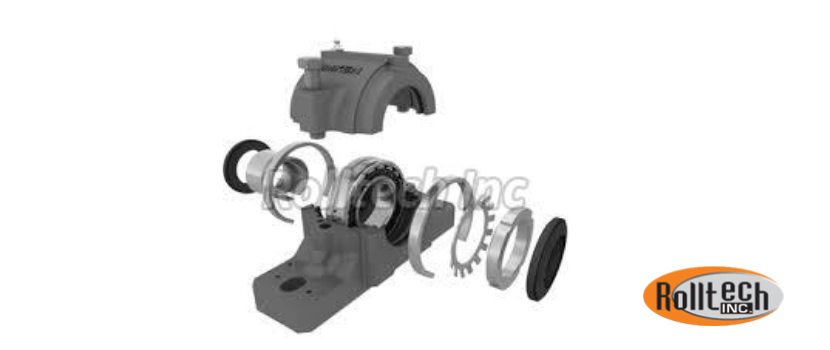 The components of a plummer block are a cast iron block base, gunmetal bearing bottom and top portions. To make putting the shaft in and taking it out of the bearing simple, it is built in two pieces.
Because they may be easily replaced, the split bottom and top halves are advantageous in overcoming wear. To allow for bearing position adjustment, the bolt holes in the block base have been lengthened and given semi-circular ends.
When combined with high-capacity spherical roller bearings or self-aligning ball bearings, they provide smooth operation. High-strength cast iron is typically used by the plummer block manufacturers. They can, however, also be found in cast steel or iron with spheroidal graphite.
Benefits Of A Plummer Block

The plummer block is frequently used in conveyors and other general industrial machinery. It is an assembly made up of ball bearings or spherical roller bearings set in bearing boxes of different forms. It has a high load capacity and is simple to handle.
To carry heavier loads, use a plumper block. In addition to being easy to maintain, they lengthen bearing life. A self-contained assembly with a variety of sizes is how plummer block bearings are delivered. The rigidity and portability of high-performance cast iron plummer blocks is superb.
A plummer block may be equipped with self-aligning ball bearings or spherical roller bearings. They can be used in conjunction with adapters and either cylindrical bore or tapered bore bearings.
In the long run, plummer block bearings offer significant advantages because output loss is closely correlated with downtime. They also make it a little bit easier for employees to work in hazardous environments.
A stationary outer ring of safety is made possible by the Plummer block. It permits the inner ring to rotate concurrently. Through holes in the base, the housing is bolted to a foundation.
Product Specifications
Pre-assembled shafts may be easily mounted and dismounted Thanks to the plummer block manufacturers. They provide a variety of sealing choices, such as V-ring seals, labyrinth seals, or robust taconite seals. Depending on the bearing's direction, many relubrication locations are offered to ensure re-lubrication.
It is made up of a self-aligning ball bearing or spherical roller bearing. It also bears shells with a sealing mechanism. Cast iron often makes up the bearing housing.
However, depending on the application, it might also be cast steel or spheroidal graphite cast iron. As a sealing tool, you might use a felt seal, a rubber seal, or a labyrinth seal. The housing body's round ribs provide the housing with great form stability and rigidity.
Design Features
The special design of the raceways and shoulders of angular contact bearings. It results in ball contact angles with increased axial stresses. There are also options including preloads, specialized lubricants, cage materials, and coatings with improved corrosion resistance.
Plummer block manufacturer supply and export their products with longevity, dimensional accuracy. These trustworthy goods are renowned for their resistance to wear.
Conclusion
A pillow block is often referred to as a "plummer block" or "bearing housing". It is a pedestal used to support a spinning shaft using appropriate bearings and related accessories. Typically, cast steel or iron is used as the housing material for pillow blocks. For various needs, there is a large variety of dimension series available.